Designed Logo, Website, Social Media Pages For Solar Power Engineer. 
The Client Provides Green Energy, and Electrification to Bring Electricity to Africa in the Democratic Republic of the Congo.

Previous branding was not conducive to the message of services provided but the new logo does the job!

This client is also working on renewable energy, focusing on battery management for longer more reliable and efficient service to store collected solar energy and release it on demand to power automobiles or satellites.

Ranked Site on Google Page One Search Results For Multiple Pertinent Search Keywords

Designed Facebook, Twitter, Linkedin Company Pages.  

The site can be seen at www.SminPowerGroup.com.

Launch Your Own Website As Fast As 24 Hours!  Schedule Free Consult 
---
Designed Faculty Website For Professor of Engineering
Consulted, Designed Website To Support Engineering Professor and Classes, I


Launch Your Own Website As Fast As 24 Hours! Schedule Free Consult ncluded Student Projects and Video.  This Website Can Be Seen At www.DrMubenga.com. 
---
Created Lead Generating Website For Painting Contractor.

Consulted, Developed Copy & Content For Professional Painting Contractor. Client Had No Pre-Existing Marketing Materials Of Any Kind.  
Provided Photography Service For A Dozen Job Sites All Over Town. Designed, and Launched Website In One Day, Provided Photography Service On Job Sites. 
Created SEO Strategy and Google Adwords Campaign Within a few weeks he booked $30,000 in business at www.SpicePainting.com. Launch Your Own Website As Fast As 24 Hours!  Schedule Free Consult 
---
Designed Art Gallery Website For Lead Generation & Sales
A photographer and print artist wanted to sell work online and attract commissions. A website was designed with a custom frame shop where the artists work is shown printed on various media and in various sizes, mounts or frames.  The art can also be ordered on phone cases, pillows, and more.  Content Strategy, Image Design, API's from external Art Sales Sites were implemented, custom code restructured the API output, and SEO work was done.

Lead generation was successful as demonstrated when a site visitor from Connecticut needed to locate a service provider in Toledo to commission a photo and print. The subject of the project was a family heirloom watercolor painting of great value. The goal was to reproduce it faithfully so that more than one family member could enjoy a work owned by a father who had died. This site can be seen at www.eGiclee.com. Launch As Fast As 24 Hours!  Schedule Free Consult 
---
Developed Complex Website For Online Photography School
A world traveled professional photographer had people asking him to teach them digital photography. He wanted to scale and provide video classes online in a subscription model. The previous developer had edited the core code of WordPress and the plugins to make the site work. Routine security updates broke the build.  In three years, no sales ever took place.  

I rebuilt the site using a current and well maintained theme with current versions of best in class plugins on a Custom Coded WordPress Child Theme, a WooCommerce Plugin, Membership Plugin, and Several Social Media Plugins.

Students began to buy subscriptions. Site visitors could join using existing social media accounts.  Likes and sharing buttons were implemented to allow one click distribution to member social media profiles. More subscriptions resulted. This site can be seen at www.shdlearning.com. Launch As Fast As 24 Hours!  Schedule Free Consult 
---
Designed Website for New CNC Machine Shop.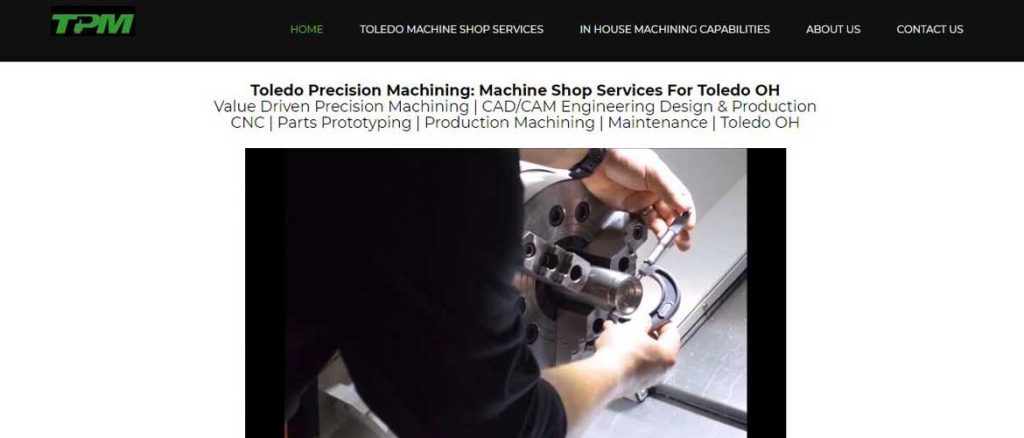 Machine Shop Website w/ Video & SEO
A New Machine Shop Wanted A Website That Would Be Found on Google For Market Launch and Lead Generation. Photography and video editing services were provided. Animated images were created showing product progression from raw block of steel to a printing jig / die to hold plastic bottles for imprinting.

SEO work was successful, ranking the new website for multiple important keywords.  Leads were generated and sales resulted.

The new shop soon began working for a global plastic container manufacturer.  See www.ToledoPrecision.com Launch As Fast As 24 Hours!   Schedule Free Consult 
---
Designed Website Template For Doctors, Medical Practices, Clinics, More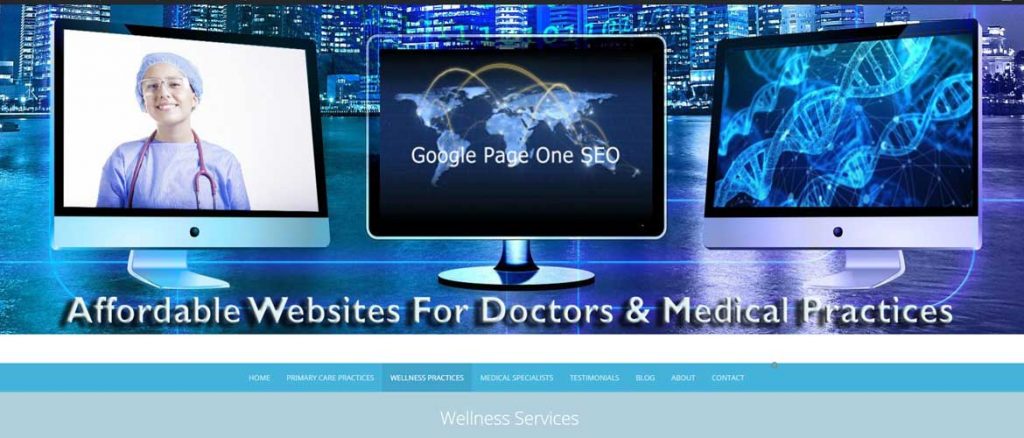 ---
Re-Designed Website For University As A Skills Demonstration

---
Designed News Magazine Website For Emerging Nation

---
Designed Website For Music Industry, Musicians, Musician Services

---
Designed Website Portal For Spirituality, Mindfulness

---
Designed Website For DJ Service

---
Designed eCommerce Website Selling Logo Clothing

---
Designed Lead Generating Website For Honda Auto Dealership
A local Honda dealer felt that the website provided by Honda Corp for dealerships was not producing enough leads and sales.
I photographed the dealership and staff, developed an SEO strategy and implemented it, then designed and launched the website. Leads started coming in so fast, on the first day of launch, that the dealership thought I was paying friends to inquire about cars. But then they sold two of the most expensive high end Honda sport convertibles made, on the first day of the site launch, to a person inquiring from the new website!
The internet sales guy at the dealership later provided a testimonial, " Thanks Lonn. I Sold A Lot Of Cars From That Website & Made A Lot of Money!" The dealership has since been sold. Launch As Fast As 24 Hours!    Schedule Free Consult 
---
Created Lead Generating SEO Program for a Home Inspection Company.
Edited Pre-Existing Website, and Created SEO Focused Doorway Site Linking to Main Site. Accomplished Google Page One Rank for Top Search Phrases for Nearby Major Metropolitan Markets.  Client reported 75% Sales Increase Year Over Year.

Launch Your Own Website As Fast As 24 Hours!    Schedule Free Consult 
---
Managed Real Estate Website PPC Google Ads
A MAJOR Real Estate Sales Team Wanted to Enter a New Market in a Nearby City.

I provided Search Engine Optimization (SEO) and Google Ads Pay Per Click (PPC) Work. Lead generation began in days, not weeks or months! Launch As Fast As 24 Hours!    Schedule Free Consult 
---
Closing Notes:
If the maxim in design is that form follows function, then 'design' is much more than 'art'.  Website Design Always Has a Goal in Mind To Increase Leads and Sales!
"Before one can design something, one must understand the function of the thing being designed. An image never stands alone. A product needs a shape, a material, a color, a texture, and so much more. A package not only holds the product, and provides for safe economic shipment but may also provide for retail display, and interact with the customer in the unboxing experience. For all of these reasons, the case studies on this page do not reference art for art's sake, and reach far beyond the idea that creating an image or page layout is an act unto itself."    …Lonn Dugan, BIGMARK Digital Marketing, Creator of ToledoWebWizard.com